Iceland is an intriguing hub for an Atlantic stopover en route to North America. Kate Wills tested out the possibilities on a two-hop trip
Wallowing in the Secret Lagoon, a short drive from Reykjavik, the milky water at a bath-like 40C, submerged speakers pumping out Sigur Ros and the Northern Lights flickering across the sky, it's hard to think of a more "Icelandic" experience. Unless Björk were to jump in with a plate of fermented shark, perhaps. Admittedly, as it's a cloudy night, the aurora borealis is more of a greenish streak of snot across the sky than a full-on neon dazzle. But who cares when your next stop is Times Square?
During the Second World War, Reykjavik was a convenient refuelling stop for the US Air Force on its way to, or from, Europe. More recently airlines such as Icelandair are exploiting its strategic location once again by opening up routes between Europe and North America. The flag carrier now offers free stopovers in Iceland for up to seven nights for flights to 14 cities in the United States and Canada, from Anchorage to Orlando. Which makes the beautiful, bleak Icelandic capital the perfect pit-stop before I thrust myself into a bustling New York city break.
With a population on a par with Colchester, Reykjavik feels oh so quiet. "There's our version of Oxford Street," quips my guide, David, pointing to Skolavordustigur, a deserted road with a few Scandi-chic boutiques. I'm on my way to a cooking lesson at Salt Eldhus, a beautiful, light-filled kitchen with views of the city's toy-town-coloured rooftops. Here, founder Authur Ogn Arnadottir (Icelanders have three names but no surname) is so enthusiastic about Icelandic produce, she makes sniffing a bunch of wild thyme seem exciting.
Using local ingredients including skyr — an Icelandic version of crème fraîche and audur (a bit like brie), I cook a surprisingly delicious salmon and barley risotto. Meanwhile, Authur has whipped up a skyr mousse with wild blueberries, thyme and toasted oats. It's a great way to get a quick, distilled understanding of Icelandic culture, since they seem so passionate about their cuisine.
Busloads of Reykjavik tourists take the Golden Circle tour every day, but not even the discarded sweet wrappers and selfie sticks can detract from the raw, natural beauty of this loop that sweeps around Iceland's greatest hits. I start at Thingvellir National Park and the snow-topped, craggy valley where the world's first parliament met in 930AD (Game of Thrones fans will recognise it as "north of the wall"). "You can really feel the geothermal energy beneath your feet," enthuses David, before explaining that the American and Eurasian tectonic plates are pulling apart a few centimetres a year in this very spot. But it's minus 13C and, despite hiking boots and two pairs of socks, I can't feel my toes, let alone a geological phenomenon.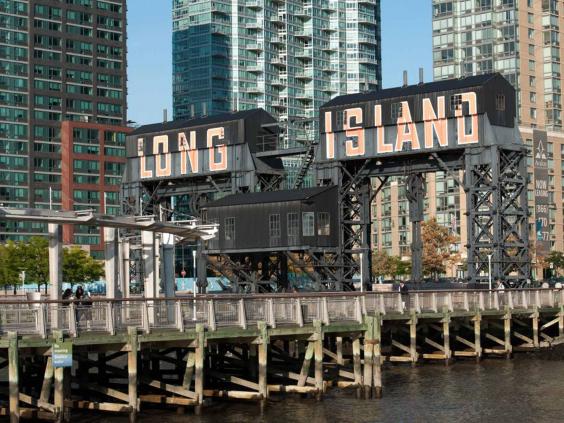 The "staircase" waterfall at Gullfoss is truly staggering, giving Niagara Falls a run for its money. But you can't go to Iceland without seeing a geyser erupt. Pockets of hot water, steam and gas explode from craters about every eight minutes, to a patient audience ready to make collective "oohs" as if they are at a fireworks display. The nearby Hotel Geysir prepares a picnic of bread baked in the geothermal fields (the buttery brown loaf steams as it's unwrapped) and thick wedges of malty bread, topped with herring and egg, washed down with Brennivin — an Icelandic schnapps that translates as "Burning Wine". It's a well-known fact that eating al fresco makes food taste better, but snacking on geyser bread in a landscape that looks like Mars is a singular experience.
A 15-minute drive through the dark lanes brings me to the glowing greenhouse of Fridheimar organic farm, where Knutur Rafn Armann and his family grow tomatoes all year round using thermal water and enough geothermal electricity to power a town of 3,000 souls. Their cafe serves every tomato-based foodstuff imaginable, from tangy Bloody Marys to tomato ice cream. I tuck into tomato soup among the plants, listening to the buzzing of strip lights and bumble bees (the latter shipped in to pollinate), before wrenching myself out of the tropical heat for a post-prandial pet of the farm's shaggy-fringed horses. Icelanders are proud of their equine friends (don't call them ponies), who have five gaits and came over with the first settlers in 900AD. They don't just walk, trot and gallop, they also have the tolt (a smooth run) and skeid (flying pace).
It's now midnight and Icelanders, known for all-night drinking, are just getting started. I retire to my room at the Apotek Hotel to prepare for the next part of my trip. Recently converted from one of Reykjavik's oldest buildings — a 1917 apothecary's shop — the hotel has kept elements of its former days in the pared-back, marble interior with a wall of glass medicine bottles and a cocktail bar where "pharmacists" mix lethal concoctions.
The next morning, with hair still crunchy from the minerals in The Blue Lagoon — the touristy verruca trap on the way to the airport — I board the flight to JFK. Manhattan might only be six hours away but it feels like a different, albeit still snowy, world. But what was bright and white in Reykjavik feels slushy and dirty in New York. This is as good an excuse as any to escape the city proper for the outer boroughs.
Recently, Brooklyn grabbed all the attention, but now Queens is vying for visitors as its arty Long Island City neighbourhood starts to pull in the hipsters of Williamsburg. The Z Hotel is tapping into this trend with its industrial-chic aesthetic (think lightbulbs in jam jars and slate floors), but the real draw is that all the rooms have floor-to-ceiling windows with Manhattan-skyline views. I spend a good 20 minutes sitting on the bed staring out of the window, and sleep with the curtains open for maximum viewing.
Almost half of Queens residents were born outside the US, making it more cosmopolitan than Manhattan. A great way to experience this diversity is with a Food on Foot tour. Corey, an effusive Brooklynite, takes small groups on tailor-made rambles, stopping at cheap and tasty hole-in-the-wall places that you'd only know about if you were local. Memorable highlights include a Brazilian café, Pao de Queijo, serving hot, deep-fried cheese balls ( how could that ever be bad?), and mini cannoli from Gian Piero, an Italian bakery packed with customers who could be Sopranos extras.
Fittingly, Corey tells me that the HBO series was filmed nearby at the vast Silvercup Studios, whose original red sign from its days as the Silvercup Bakery can be seen from my hotel room.
This part of Long Island City was once a centre of movie making, with a Paramount studio producing silent films in the 1920s, as well as Michael Jackson's Eighties extravaganza, The Wiz, before it fell into disrepair. It has since been regenerated, and the original studio space now houses The Museum of the Moving Image, worth a visit for its incredible memorabilia including the dental plumper worn by Marlon Brando to enhance his jowls as Don Corleone in The Godfather, and interactive exhibits that allow you to record your own voice over the top of famous scenes.
Although Queens isn't quite Williamsburg yet, bars such as Dutch Kills, with its hand-carved ice cubes and sawdust-strewn backroom, are making their presence known, while galleries such as MoMA PS1 and the Sculpture Center are taking advantage of the dramatic, industrial buildings to showcase contemporary art.
Certainly the beards and butchers' aprons at Sage General Store wouldn't look out of place in Brooklyn. When I see Amish chicken on the menu I presume that it's a type of fowl, but no, my roast chicken was raised by the chosen people, before being slathered in a sticky, herby marinade, and served with mac'n'cheese. The owner, Leslie Nilsson, has just launched a pop-up restaurant here, inspired by her Scandinavian heritage. She called it Mr Nilsson after many of the chefs she contacted presumed she was a man. As I peruse the menu of Icelandic cod, black barley and yes, wild thyme, I think Authur Ogn Arnadottir back in Reykjavik would certainly approve.
Getting there
Icelandair flies from Heathrow, Gatwick, Manchester, Glasgow and Birmingham to New York's JFK airport with a stopover in Reykjavik,from £415.80 (icelandair.co.uk).
Staying there
Apotek hotel, Reykjavik (keahotels.is/apotek-hotel). Doubles start at €216 (£157), room only.
Z Hotel, Long Island City, Queens (zhotelny.com). Doubles from $136 (£90), B&B.
Roger Smith Hotel, Midtown Manhattan (rogersmith.com). Doubles from $250 (£167), room only.
More information
Secret Lagoon: floatingtours.com
Salt Edhus: salteldhus.is/en
Hotel Geysir: geysircenter.is
Fridheimar organic farm: fridheimar.is/en
Food on Foot Tours: foodonfoottours.com
Museum of Moving Image: movingimage.us
Sage General Store: sagegeneralstore.com
Read the full article at The Independent here